Traditionally, more suited to Xerxes or muzza chest hair, gold is rarely associated with any self-respecting Melbournian heteropolitan. The colour first appeared as the 'it' boot at Dior Homme's "Everybody just looks the same" Fall/Winter collection. Next it was Louis Vuitton, then Gucci's overdose with "Guccissima", Comme des Garcons, Junya Watanabe Comme des Garcons MAN, Supra sneakers and then of course, Converse.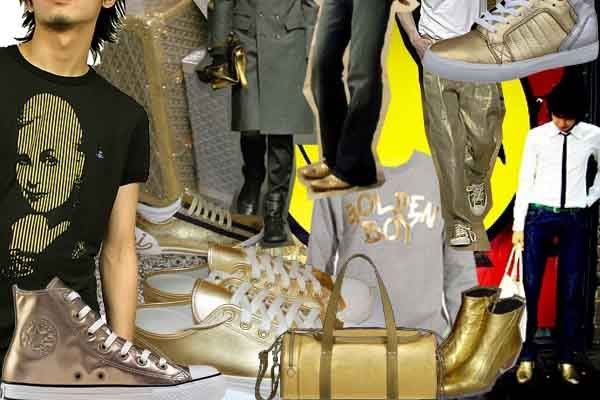 Try wearing thin leather gold sneakers with your basic white dress shirt, black tie and black/indigo skinny jeans, or maybe even with a white tee with a simple print (i.e. NOT Ed Hardy) for a more Indie rock star feel. Alternatively try tucking in worn skinny/straight jeans into some gold hi-tops with your favourite limited edition street wear t-shirt.
As for bags and accessories: less it more. A plain shopper or duffel bag or an even more subtle thin belt is tastefully eye catching. Over do it, and you'll have armless concubines writhing on a Persian rug whilst a goat plays the recorder. Not good. Unless you're into that (cough, cough).
imadeyoucool is the resident Fashioniser and certified Dior Homme addict keeping us in the know about men's fashion around Melbourne.