And you don't even have to be chopping wood in a forest.
Lindsay Lohan was doing it way back, while Mary-Kate Olsen definitely typified the look. The interesting thing is that it seems to still be doing strong; baggy plaid shirts, worn with skinny jeans, shorts or tights.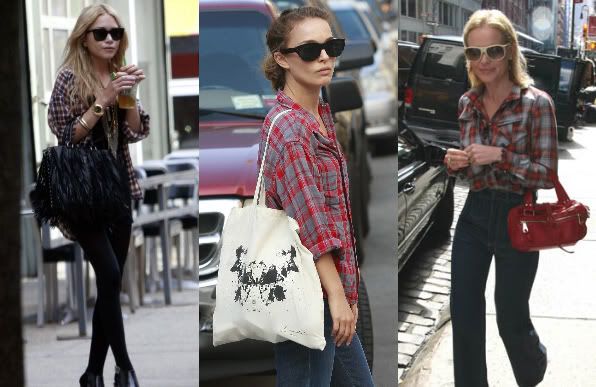 Natalie Portman was spotted the other day in one; Kate Bosworth looked a little more farmer than fashionista in hers. I hadn't really thought much about getting myself one until I saw this checkered hoodie by Trimapee, a toned-down version which looked much more striking in real life and, frankly, is quite cool.
Tartan and plaid are back for 2009: Tartan and plaid: Fall/Winter 2008/2009; one of the key 2009 fashion trends!
What do you think? Vote on the lumberjack / plaid shirt trend.