As one of 2008's shoe and boot trends, the lace-up shoe / bootie has taken off in a big way. Kate moss wore a pointy pair while this pair of Nicole Richie's was a hit.
So it comes as no real surprise then that fashionable duo Sienna Miller and Keira Knightley were both wearing the trend at this week's photo-call for their new film, The Edge of Love.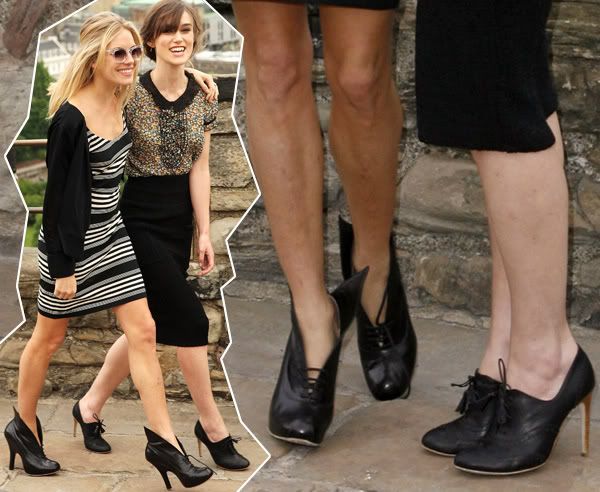 Would you give the laceup bootie trend a yes or a no?
Stay ahead of upcoming shoe and boot trends by checking out our footwear trends bible.