Though dirty and platinum blondes are hair colour trends of 2008, we're not quite sure Lily Allen's latest effort fits the bill. She recently swapped her trademark dark, fringed hair-style for this bleached blonde 'do.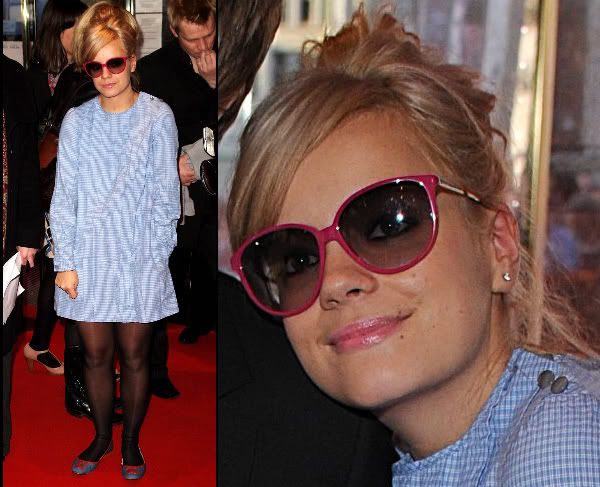 If nothing else, she does have the brightly coloured plastic frames on trend.
What do you think… Vote on Lily's new hair colour here.
Stay ahead of this year's fashion, hair, and beauty trends with Fashionising.com'Äôs constantly updated Fashion Trends 2008 bible! You'll find more articles like this, along with tips on key looks you should invest in and those to avoid.