Here's a conundrum for you: what does a fashioniser do to keep up with denim trends given that ripped jeans may leave them chilly throughout Autumn 2009 / Fall 2009 and shan't again be practical until Spring 2010? Simple. Patch them. Or, even simpler, follow the lead of the fashion forwards and invest in a pair of pre-patched jeans.
Definitely a trend that is still in the phase of being a 'micro-trend' I expect that the popularity of patched denim will grow on the streets (see more below) long before it becomes a commonality in retail stores. Indeed the look was in sparse supply on the Spring 2010 catwalks though, courtesy of Karl Largerfeld, Chanel patched jeans were to be seen.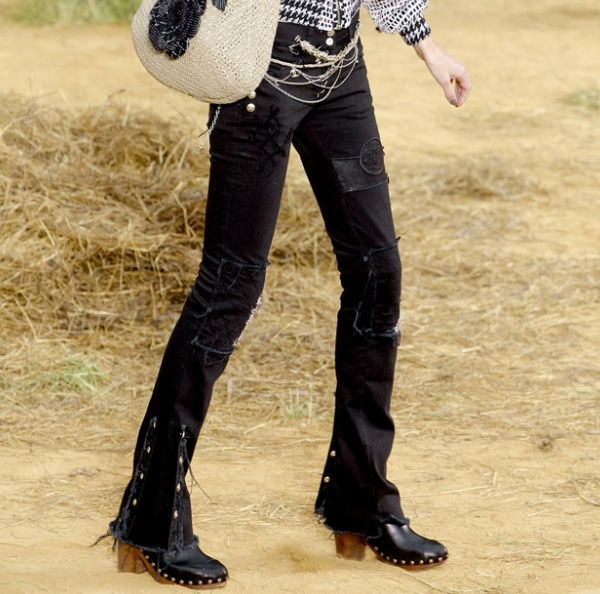 Chanel patched jeans from Chanel Spring 2010
Off the streets, however, it's been a different story: from the subtlest of detailing to all-over patchwork we've collated many of the patched denim street style looks below. Click on the pictures below for full gallery of patched jeans inspiration.
Trend Updates