Anyone who reads Fashionising.com's fashion forums will know that I've been trying to get my hands on a pair of fringed boots from Gucci's Autumn (Fall)/Winter 2008 collection. Why? Because they're darn hot, of course. To my great disappointment, Rihanna somehow missed that fact when she wore them to Gucci's Spring/Summer 2009 runway show at Milan Fashion Week.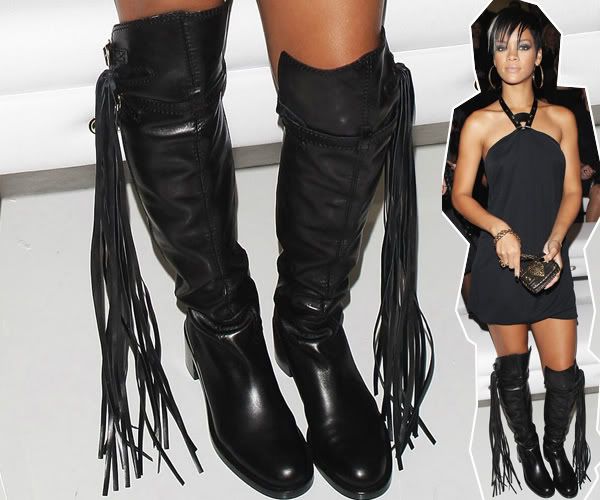 One of the big 2008/2009 shoe trends, fringed boots should be worn with a feeling of bohemian luxury.
Rihanna's bare-legged, minidressed, streaky-haired interpretation somehow falls far short of the amazing potential of the boots.
Click the gallery below for more photos of Rihanna at Gucci's Milan Fashion Week show.