I'm seeing blue.
And no, it's not the Viagra. Not that I use it, but if you want some for kicks, give me a call, I know a guy who knows a guy who lives in Springvale. I'm kidding. Anyway if you may have noticed, this colour has been slowly sneaking its way onto the catwalks the last two winters – bright blue that is. Actually, I'm not even sure what hue they're using. Maybe Merryl Streep can clarify it for us: "…it's not just blue, it's not turquoise, it's not lapis, it's actually cerulean".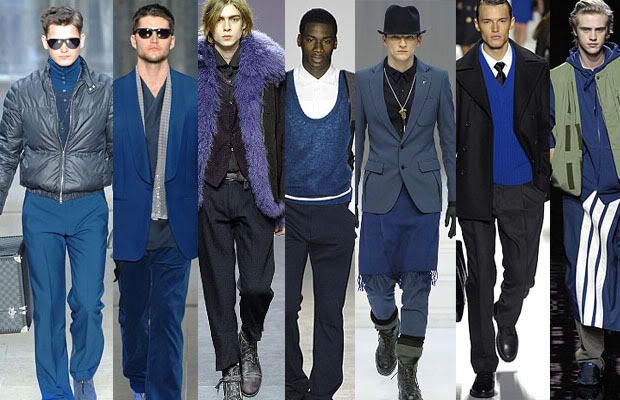 Slowly but steadily the colour has been coming in a range of Derbys, sneakers, suits, jackets, beanies, pullovers scarves and even socks.
Well I guess the socks aren't as important. I just like to point out that the Comme des Garcons model who's wearing them is on my Top Friends on Myspace. Aren't I cool? No not really. Although difficult to match, a single piece of bright blue can be used as a focal point to enliven up an outfit. Used overall in a more subtle blue, you "may" be able to pull off a retro-futuristic-androgynous look. Like I said it is difficult to pull off. Over do it and you may just look like Lou Bega, a Smurf, or someone from 1992… or all three.
Keep a lookout for the colour at the local shops and you may even beat some of Northern Hemisphere's fashionistas as their own game. I'm sure someone out there is copying Comme des Garcons, Mihara Yasuhiro, Louis Vuitton and Y-3 this very second.
imadeyoucool is the resident Fashioniser and certified Dior Homme addict keeping us in the know about men's fashion around Melbourne.