For many they are a necessity – but despite the stigma historically associated with them, glasses are now more acceptable than ever. During the Autumn / Winter collections, various designers sent models down the runway, male and female, in specs.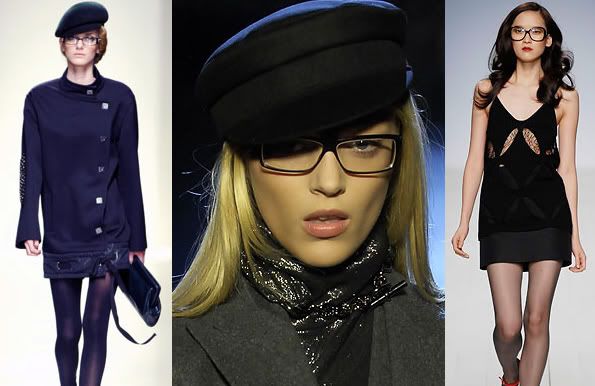 Pollini, Hermes, La Perla.
Thick-rimmed square glasses have remained popular for geek-chic styling, while more recently there's been a revival of the bigger, Buddy Holly style frames.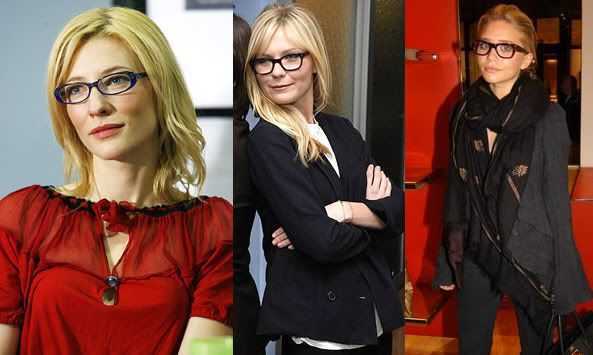 Cate Blanchett, Kirsten Dunst and Ashley Olsen
Stay tuned for tips on how to pick the right glasses for your face shape.