We've spotted navy blue as a trend on the likes of Rachel Bilson, Sarah Jessica Parker, Victoria Beckham and Kate Moss. We could tell you that navy blue looks great in dresses and jackets, but that's kinda obvious, so instead here are three interesting ways to inject a bit of the navy blue trend into your wardrobe.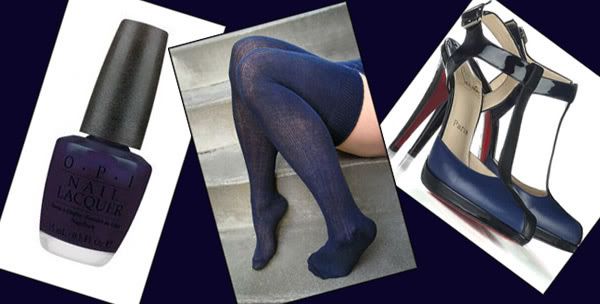 * OPI Russian Navy nail polish, US$5.45 from Amazon.com
* Sock dreams above-the-knee socks in navy, US$10.00 from Sock Dreams
* Louboutin super T pumps in Navy, US$720 from Net-a-Porter
This article was first published in Fashionising.com's newsletter – if you're not on the list, subscribe for more news and articles straight to your inbox!